Western Union is an industry leader in global money transfer with over 355,000 Agent locations in more than 200 countries and territories. Western Union offers money order, money transfer and payment services. You can send money in minutes, the next day, or directly to a bank account, either online or from one of their 320,000 Western Union Agent locations worldwide. Use cash, credit, or debit cards. More info at www.westernunion.com
---
BANK TRANSFER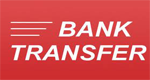 Bank transfer is a method of transferring money from one entity to another. A Bank transfer can be made from one entity's bank account to the other entity's bank account, and by a transfer of cash at a cash office.
---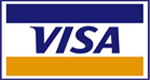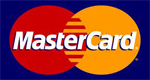 For payment by credit card, 3.5% of expenses are charged from customers. This is for paying the balance in our offices.
---
TRAVELERS' CHEQUE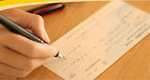 Only after the agreement of the two parties; in this case, 3% of expenses are charged by customers paying for the remaining balance at our office.
---
Note: Bank Fee is on your side
Bank credit transfer as well as expenses, which must be charged or boned by the customer or sender, are credited on the above account.
PAYMENT METHOD AND PROCESSING SOLUTION

| | |
| --- | --- |
| Service: | WESTERN UNION |
| Sure Name: | Ho |
| Given Name: | Bopha |
| Cambodia ID: | 010185931 |
| Address: | Phnom Penh, Cambodia |
| Phone: | +855 (0)12 222 623 |
| Notify Us: | Sender's Name and MTCN 10 numbers |


Plus USD50 of bank fee must be covered by a sender
Intermediary Bank:

Standard Chartered Bank,




New York, U.S.A.

Field 56A:

SWIFT: SCBLUS33

Account with: institution

Cambodia Asia Bank 


Add: No.439, Monivong Blvd,




Phnom Penh, Cambodia

Field 57A:

SWIFT CODE: CABCKHPP


Tel: 855-23- 220 000

Beneficiary name




Field 59:

2WORLD TRAVEL (CAMBODIA)
Account No.: 232-18138-4

Details of Payment




Field 70:

(Remark from sender to beneficiary)
For payment by credit card, 3.5% of expenses are charged from customers and need to fill up the authorization form by Download Here or contact us for online payment gateway that is encrypted by the secure SSL for processing your payment with a fee 4.5% then payment link will be sent.
MONEY TRANSFERDEPOSIT / TRANSFERVISA / MASTER CARD
ALL RATE GUARANTEE ONLY 24 HOURS, SO PLEASE ALWAYS RECONFIRMED BEFORE SETTLE PAYMENT.

AFTER PAYMENT HAS BEEN DONE PLEASE ALWAYS CONFIRM YOUR PAYMENT WITH US.
PAYMENT POLICY : WE WILL ONLY RESPOND TO PAYMENT DETAIL ABOVE ONLY.